16.02. – 03.11.2019: MUSEUM SCHLOSS FÜRSTENBERG as co-exhibitor in the Fagus factory – Alfeld
In 2019, the Bauhaus anniversary draws all eyes at the hotspots Weimar, Dessau and Berlin. But there is also something extraordinary to discover off the beaten track – and who would have thought that the province of Lower Saxony made a decisive contribution to the development of the Bauhaus?
Together with the MUSEUM SCHLOSS FÜRSTENBERG, four institutions from southern Lower Saxony have joined forces and developed an unconventional exhibition.
In addition to MUSEUM SCHLOSS FÜRSTENBERG, the P.S. Speicher from Einbeck and the furniture manufacturer TECTA are also present. The Fagus Werk in Alfeld, a UNESCO World Heritage Site, was won as the fourth participant and venue. The exhibition partners present their respective, very special relationship to the Bauhaus:
Fagus-Werk: The first independent building by Walter Gropius (1911) in which he was able to implement his ideas of modern architecture.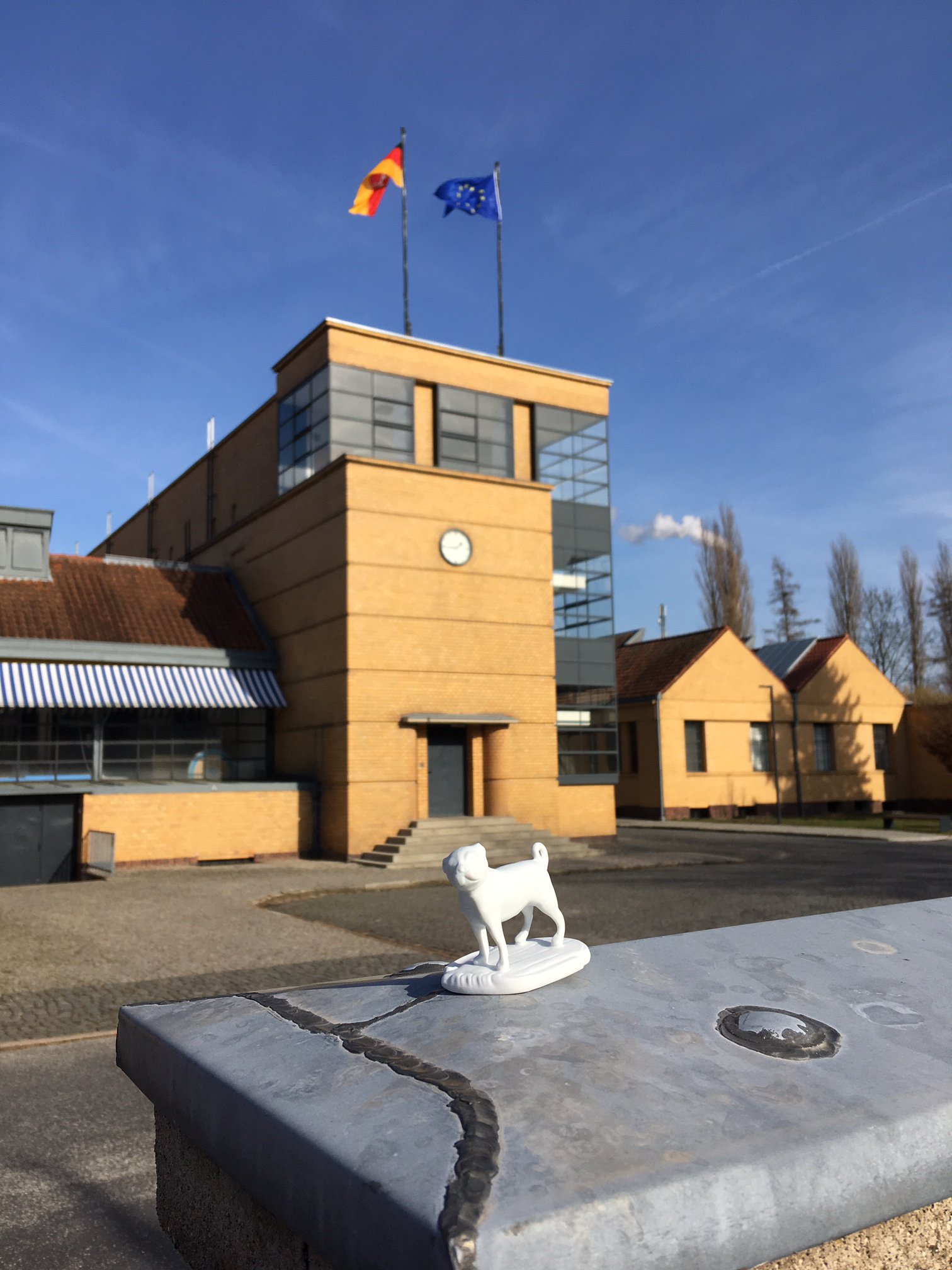 TECTA: The furniture manufacturer edits most of the original Bauhaus designs and consistently introduces these design maxims into the present. The starting point is the cantilever chair models by Marcel Breuer, Mat Stam, Mies van der Rohe and others.
P.S. Speicher: As a museum for individual mobility, it exhibits Walter Gropius' designs for the Adler factories in bicycle and automobile construction in Alfeld.
MUSEUM SCHLOSS FÜRSTENBERG presents Wilhelm Wagenfeld's design work for Fürstenberg around his functionalist service classic Form 639.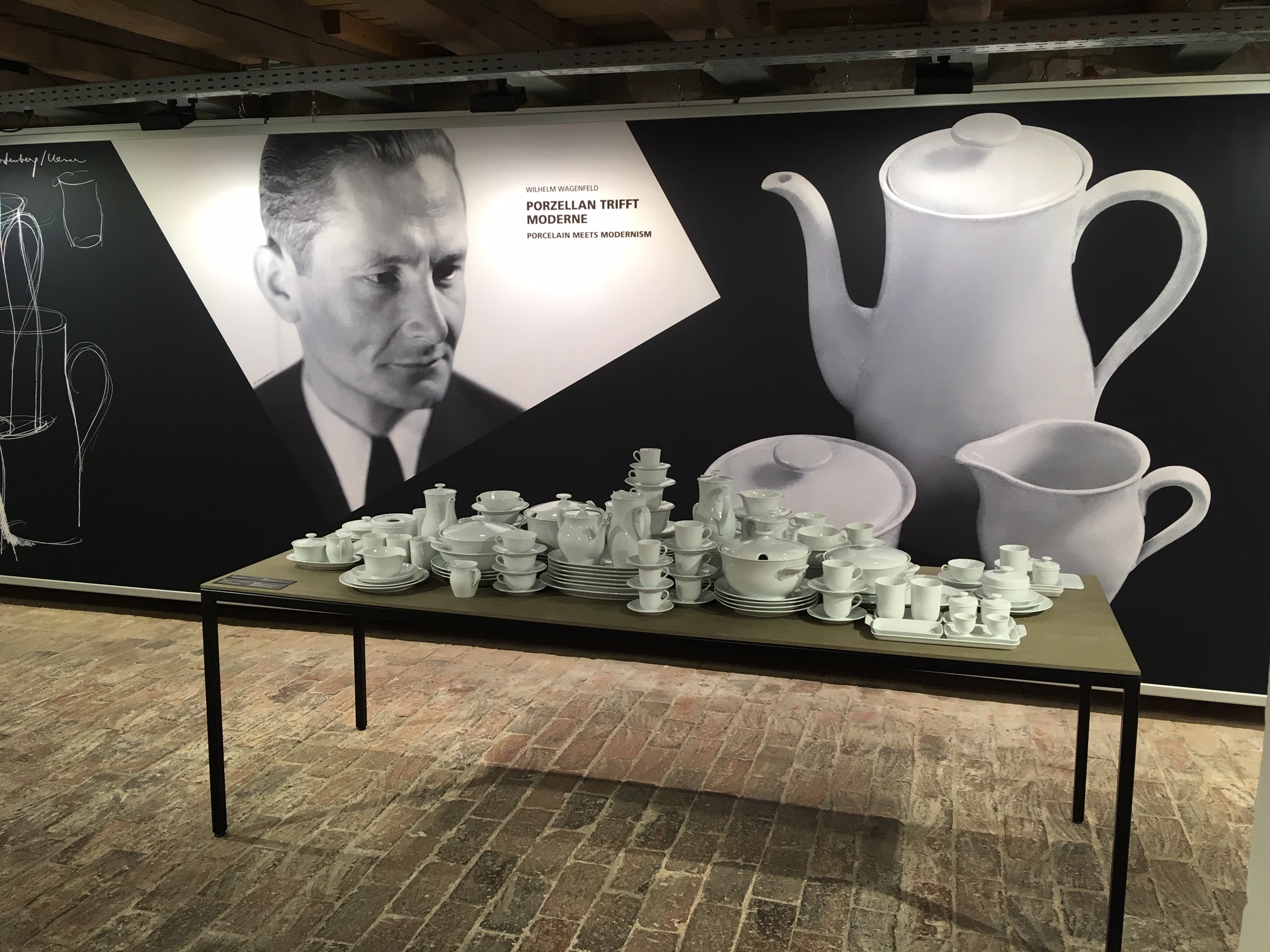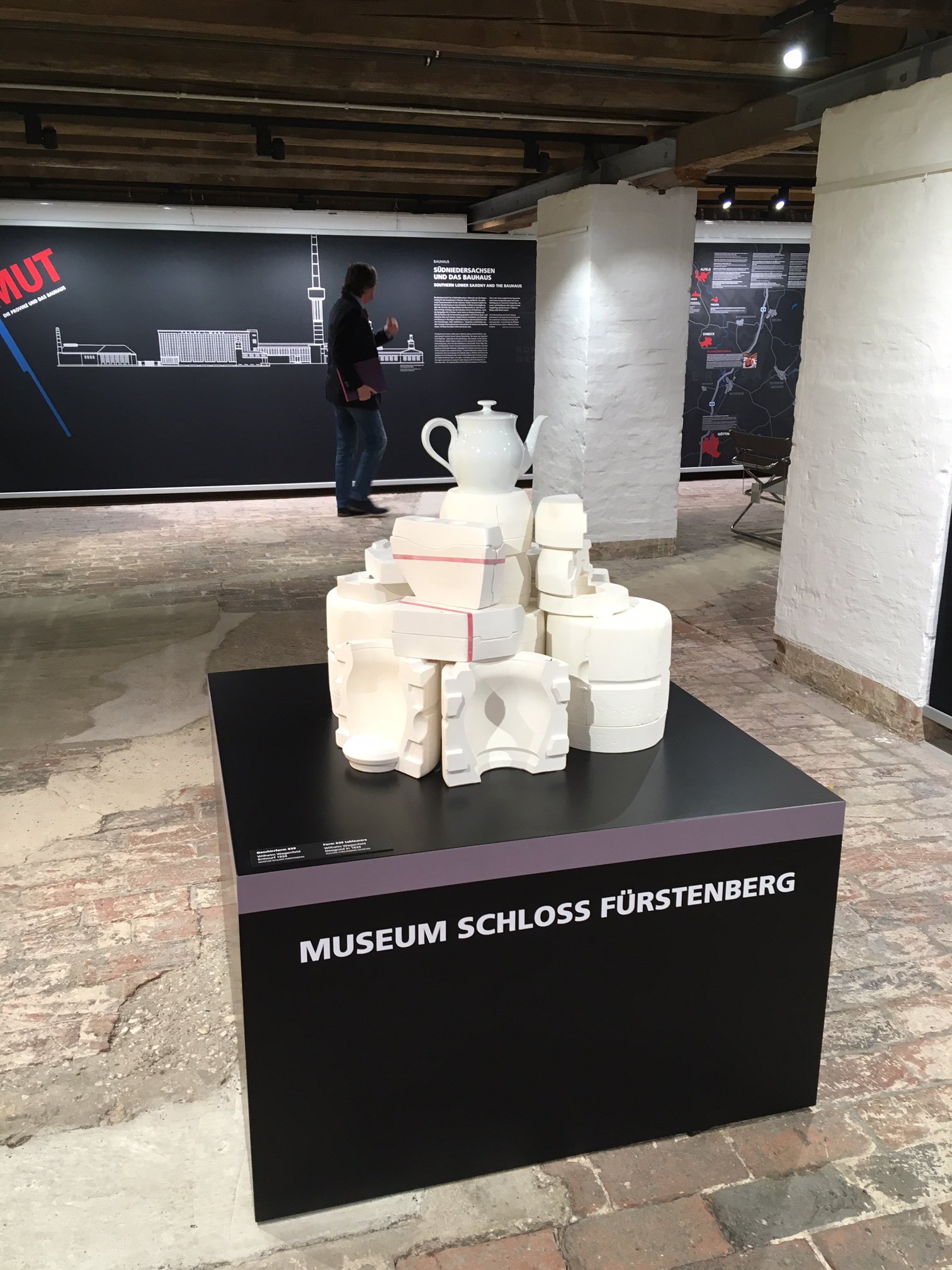 The title "MUT – The Province and the Bauhaus" stands for the fact that all the companies presented have shown great courage in dealing with sophisticated and innovative design. Without the founder of the Fagus Werk, Gropius' career would have taken a completely different course. But Carl Benscheidt showed the courage to give the young architect a chance and he believed in his own vision. At the same time, Axel Bruchhäuser showed great courage to leave his own company in the GDR in the 1970s and to start anew in Lauenförde. He transformed the furniture factory he took over there into a manufactory for outstanding furniture design. As an institution, the PS.Speicher is a courageous investment by the passionate vehicle collector Karl-Heinz Rehkopf; the Adlerwerke also showed their courage in the 1920s when they commissioned the architect Gropius to design a car. Finally, FÜRSTENBERG was also courageous to renew the weakly profiled range of the 1920s and early 1930s with a consistently functionalist design by Wilhelm Wagenfeld with a view to the future.
The cooperative concept of the exhibition not only conveys the Bauhaus theme in its various facets, but also shows what there is to discover in the region other than the UNESCO World Heritage Site.
Opening hours: Daily 10 a.m. to 4 p.m. (from April 10 a.m. to 5 p.m.)