Introduction course "With Brush and Paint"
12.08.2017
It's all about individuality! That's why we're offering you this special introduction course, so you can design porcelain exactly according to your own ideas. A little artistic talent, but most importantly lots of fun trying things out, are all you need to create something beautiful. An experienced porcelain painter will show you the techniques and remain on hand to help. At the end you'll hold your cherished piece of porcelain in your hand!
The participation fee includes a white breakfast plate. A selection of fine porcelain from the FÜRSTENBERG collection is also available at affordable prices. The paints used are non-toxic and suitable for beginners. After firing the porcelain items are ready for use, but must only be washed by hand. The painted pieces can be collected after firing or sent on for a fee if required.
Cost per participant: EUR 20 (incl. museum admission, breakfast plate for painting), plus EUR 7 for delivery (only within Germany).
You need to register if you want to participate:
T +49 5271 966778-10
museum@fuerstenberg-schloss.com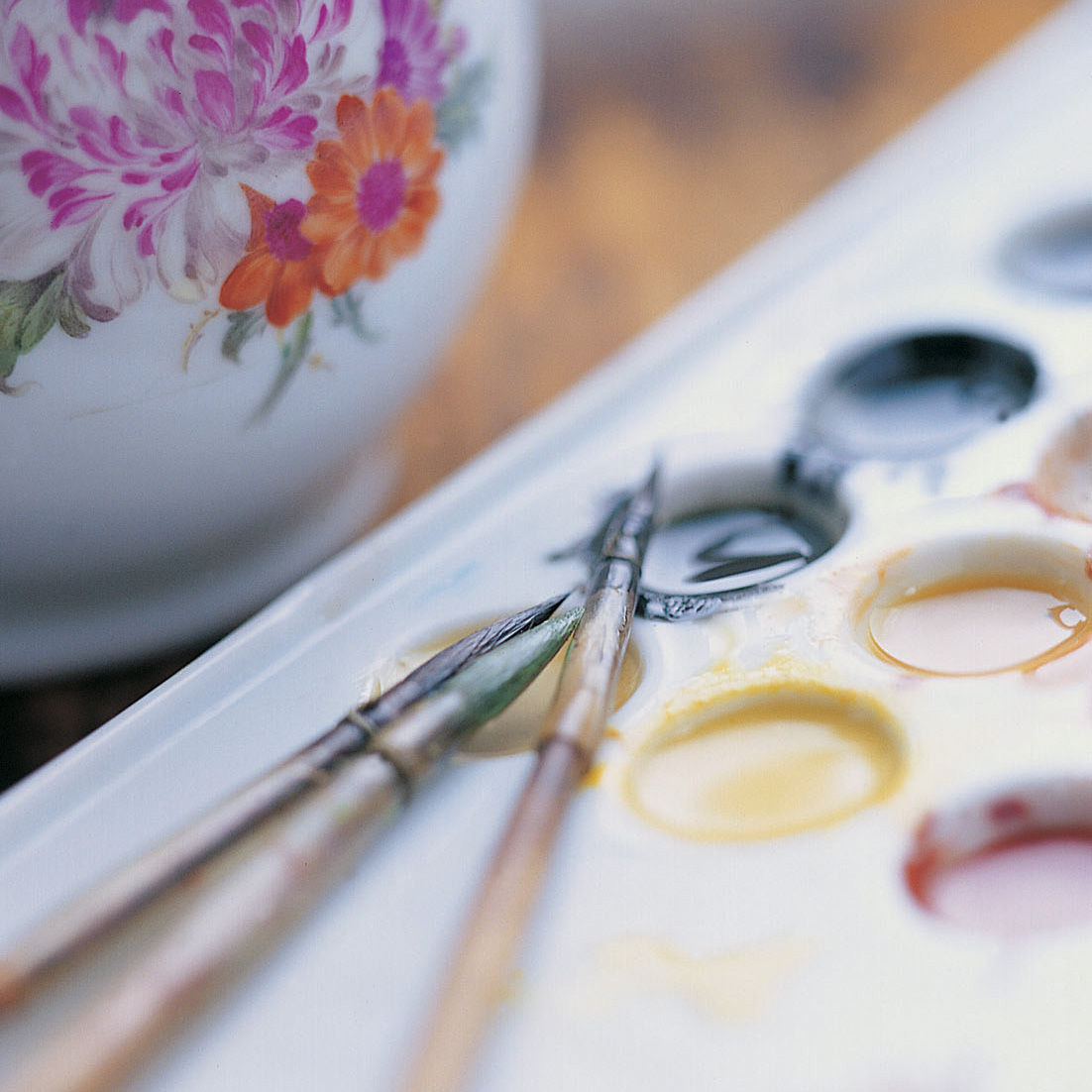 Dates Introduction courses