Special exhibition SENSE AND SENSIBILITY
Porcelain and the five senses
An exhibition about seeing, hearing, feeling, smelling and tasting.
08.05. - 24.10.2021
Why is it that porcelain is still often referred to as "white gold", even though it is something quite ordinary nowadays? Why do we think of preciousness, purity and sensitivity when we hear the word? It's because of our sensory experiences - and porcelain is a distinctly sensual material. White, smooth, shiny, bright-sounding and translucent, it appeals to our senses in a special way. The exhibition offers a completely new approach to the material beyond the usual forms of museum presentation with unusual stagings. In this way, visitors can experience for themselves the fascination that porcelain has aroused for over a thousand years.
The exhibition project is supported by: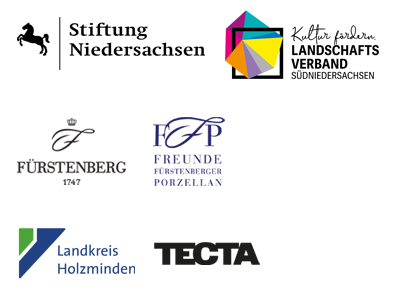 Dates
08.05.2021
– 24.10.2021

10:00 AM – 5:00 PM

Special exhibition SENSE AND SENSIBILITY

Porcelain and the five senses