Bespoke painting
01.05. - 05.05.2018
Beginners / Advanced
Do you have your own ideas or templates for personalised porcelain painting? No problem! Get advice from our experienced course leaders and select the appropriate piece of white porcelain from our extensive collection in the factory store (not included in course fee). You can then set about painting your favourite motif during the course under professional supervision.
This course is already fully booked.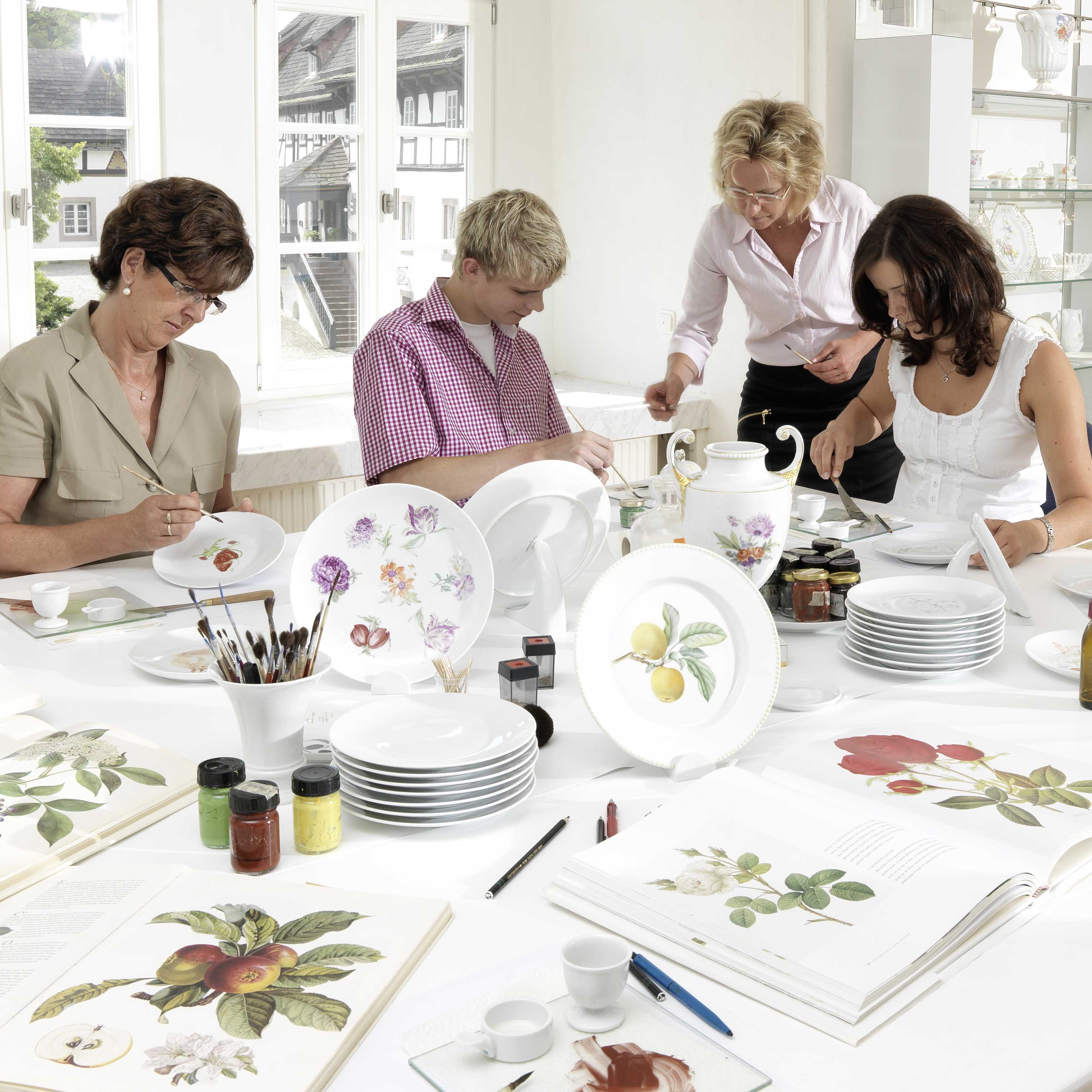 Dates painting courses 2018
30.05.2023
– 03.06.2023

10:00 AM – 4:00 PM

11.07.2023
– 15.07.2023

10:00 AM – 4:00 PM

01.08.2023
– 05.08.2023

10:00 AM – 4:00 PM

12.09.2023
– 16.09.2023

10:00 AM – 4:00 PM

17.10.2023
– 21.10.2023

10:00 AM – 4:00 PM

07.11.2023
– 11.11.2023

10:00 AM – 4:00 PM